The Inspiration
How much do you like art? Art is amazing as it allows one to express one's self and create images that live past time. The outcome are emotions that live past the present. I never studied art. I cannot name history's best artists. But what I can do to express my love for art is to collect modern art I find online. This is how Doodleminer was created.
I first started bookmarking images through Instagram on my personal profile. As I started to follow more art related pages, I noticed my feed began to flood with art related content. To help separate my passion for art and to help normalize my Instagram feed, I created a new Instagram account. Before I could start collecting digital art I first needed a new username.
The Username
I knew I wanted this new Instagram account to be used to collect digital art. The idea of collecting art was something I wanted to incorporate into my new username. I eventually swapped collecting with mining. This was influenced by my tech background which had exposed me to the keyword data-mining.
When ever I did create art, it was during class in my school notebooks. I liked to call my art doodles. If my username was going to deal with collecting art it was going to be called Doodleminer.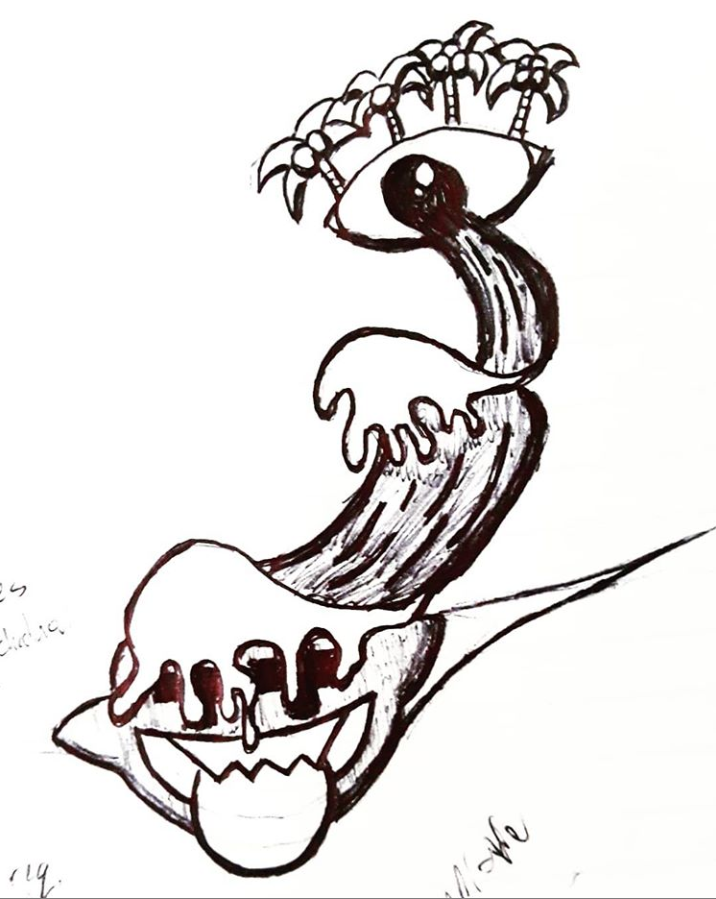 Lessons Learned
Collected art is fun and still the main purpose of my Doodleminer Instagram account. But I also have used the account as an experiment to gain random followers who enjoyed my random doodles. My personal account is private and I tend to only allow people I know to follow me. This has limited my outreach to the online world. But with DoodleMiner anyone can see my posts and anyone can follow me.
I first learned that getting follower is not easy. The easiest way to get followers is to continually post content. I like to post my personal doodles, but I also don't draw often. So pushing out original content can be hard to do. I have thought about posting my bookmarked images but I rather keep my posts somewhat original. Other art influences what I draw but the doodles I post are made with my own hands
Allot of what I draw is influenced from other art but my doodles are made with my own hands.
Next I learned that letting followers to keep following my account is even harder. Allot of people will follow you and stop following you as soon as you give a follow back. This has led me to only follow accounts that I enjoy. This way my account's feed will stay consistent and my account will naturally grow.
In the future I hope to utilize my growing audiences.
Check out my other blog posts or my other websites!